1st place: National SBB Competition
5yo open class

Scores up to 84% in the FEI 5 yo class

Scores up to 88% in the 6 yo class

Competed and won Z2 level at the age of 5

Winner of the Z2 ranking 2019-2020

Winner CDI Waregem *** Small tour at the age of 7

First win on GP level at the age of 7.5yo

CDI***Jardy: GP 3rd place, GPS 3rd place as an 8yo

CDI *** Meerle: GP 4th place, GPS 2nd place as an 8yo 

DOUBLE WINNER CDI *** DEAUVILLE: GP 72.5% and GPS 71.9%
BWP & HANN approved for life
WFFS-vrij
BWP ELITE STALLION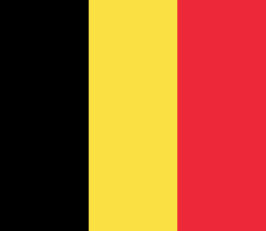 Selected to represent Belgium at the 2020
World Championships for Young Dressage Horses
* Voorschot van het dekgeld geeft recht op het dekken tijdens twee cycli van de merrie. Begin dekseizoen 1 maart, einde 30 juli. Elke dag vers ter beschikking met uitzondering van internationale wedstrijden. Diepvries sperma ten aller tijde beschikbaar (super kwaliteit!).
Geen VOS tot op heden!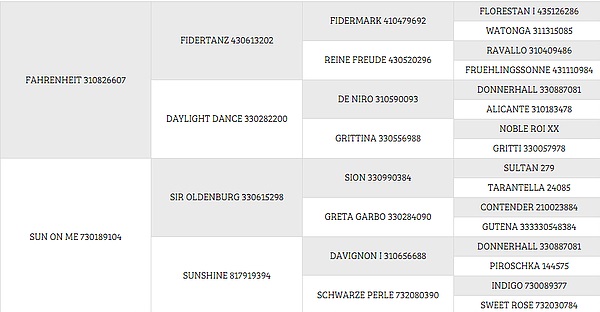 This stallion immediately catches everyone's eye because of his exterior and perfect conformation. During the BWP stallion approval his type was described as following: 'Flynn is a treat for the eye. It is a sporty type with a very nice conformation. He has an appealing neck and a refined head. His shoulder is correctly diagonally built and the withers are long. Uphill built and enough length in his body'.
De hengstencommissie was ook vol lof over zijn kwaliteit als dressuurbelofte: 'In zijn beweging is zijn zelfdragendheid goed. Het lopen is gemakkelijk en correct. De draf is groot en handig met een goed gebruik van de achterhand. Het paard galoppeert met veel kracht en heeft een mooie verlenging. Onder het zadel toont hij veel bereidheid en een hoge rijdbaarheid. Hij heeft een zeer zachte, gemakkelijke mond en reageert op het been van de ruiter. De draf is groot en krachtig van achteren. De galopgang is groot, expressief en evenwichtig'.
Vandaag de dag is Flynn zeer succesvol in de jonge paarden klassen en juryleden spreken lovend over hem vanwege zijn bereidwilligheid en kwaliteit.
Zijn nakomelingen hebben allemaal zijn geweldige karakter en zijn uitstekende keuring.
Flynn toont ook veel vermogen boven de sprong, zijn stoere karakter en bereidheid om te werken maken hem dus ook een perfecte afstamming voor een eventingpaard / 3-rings paard.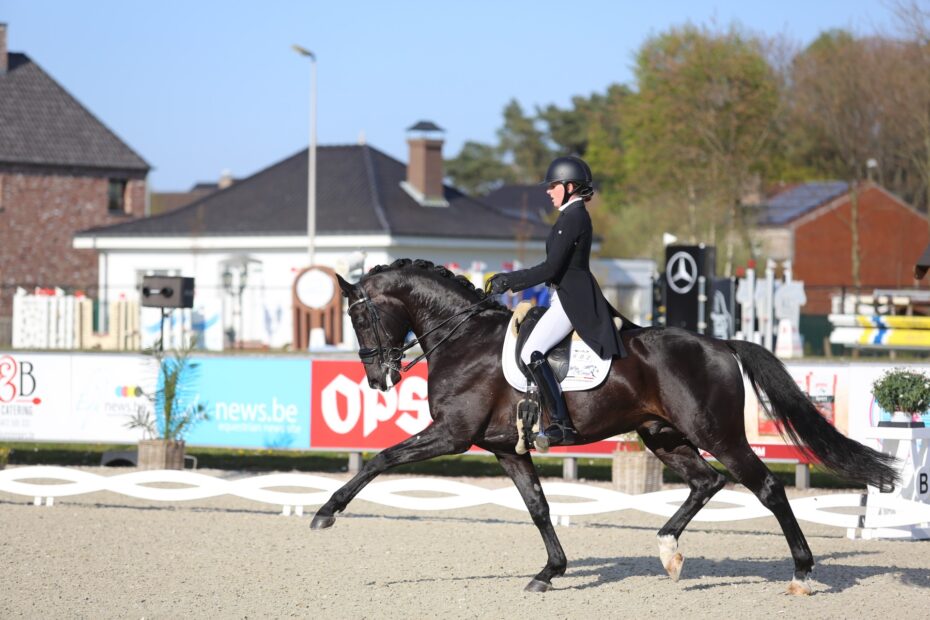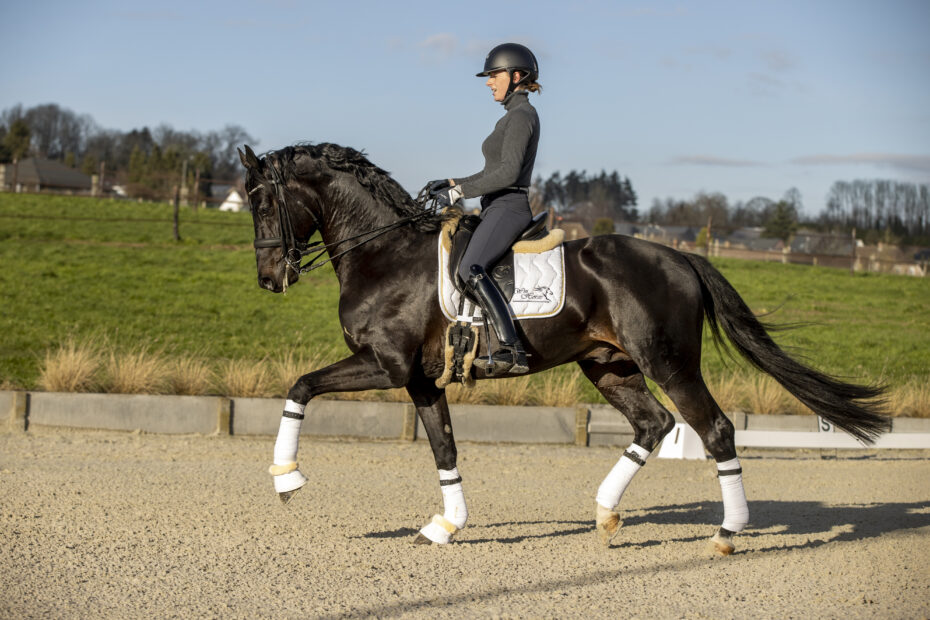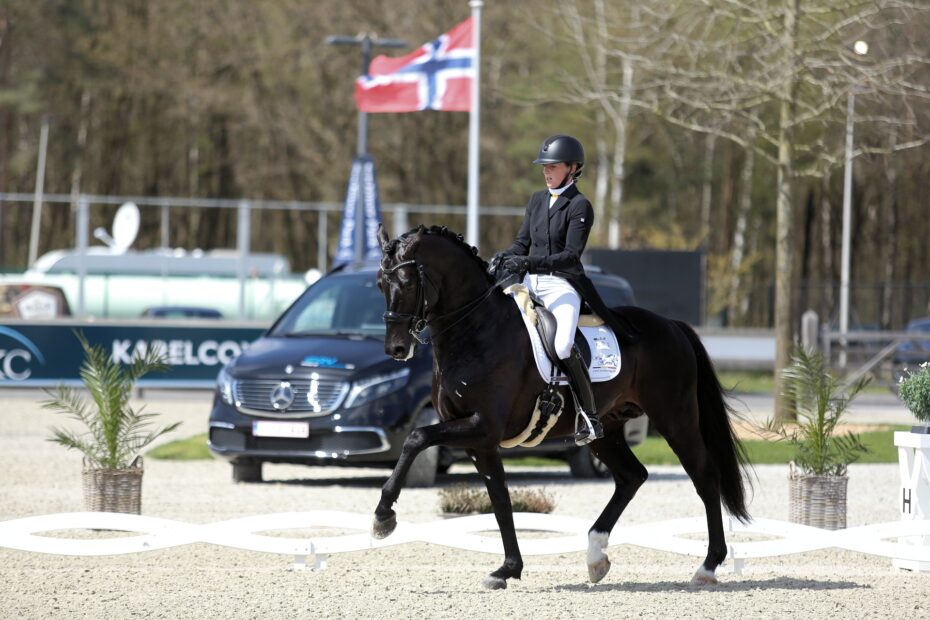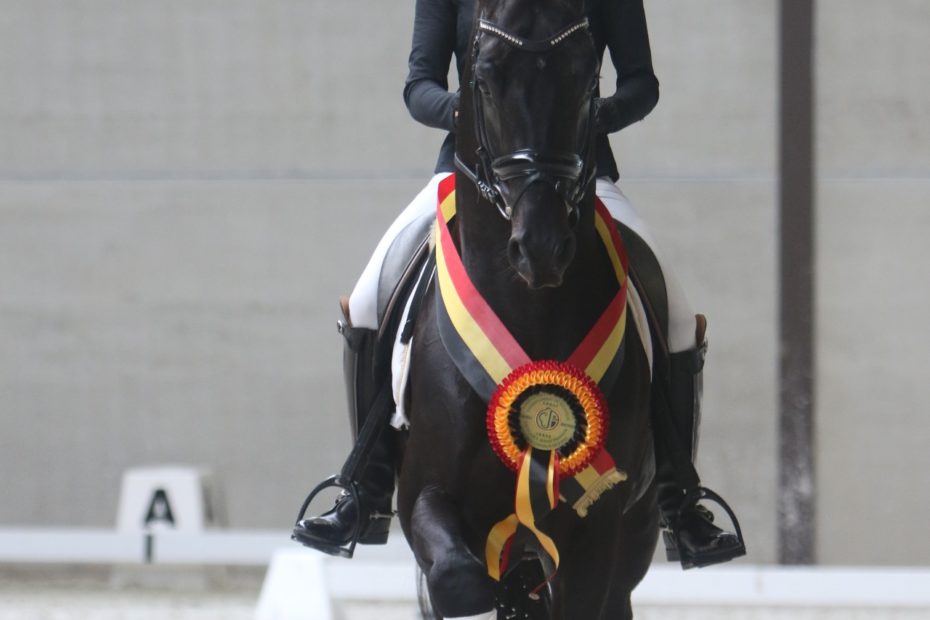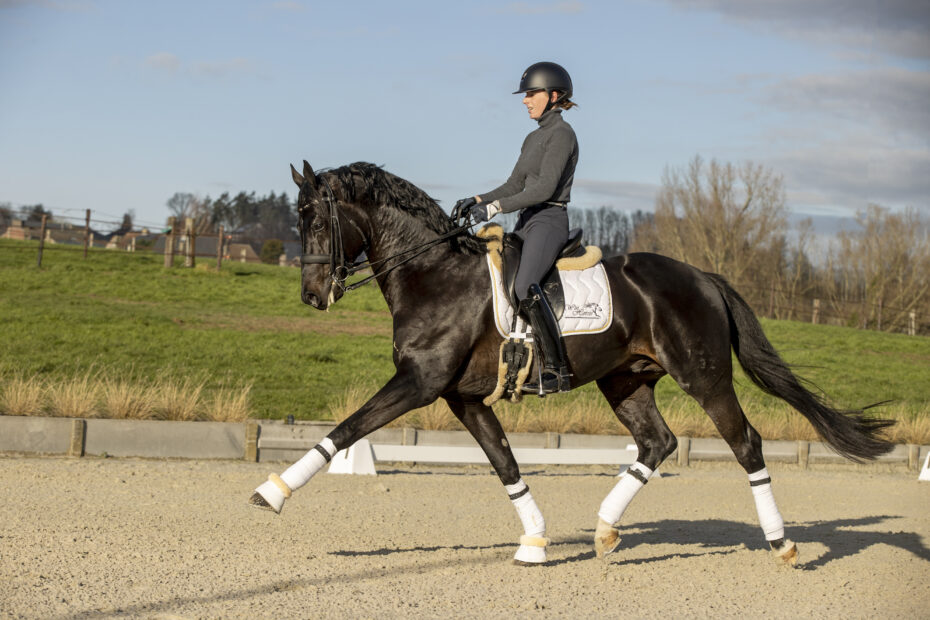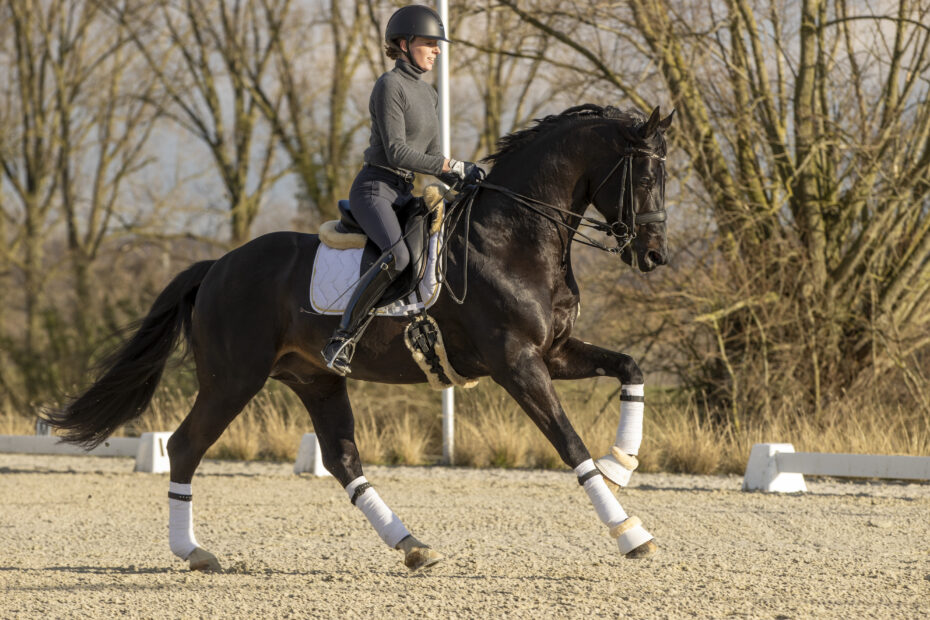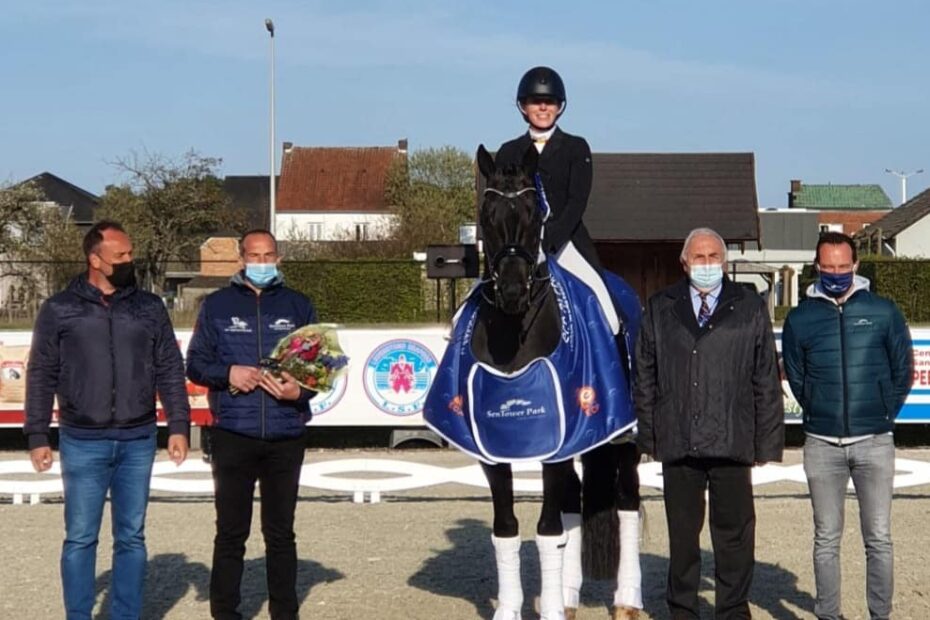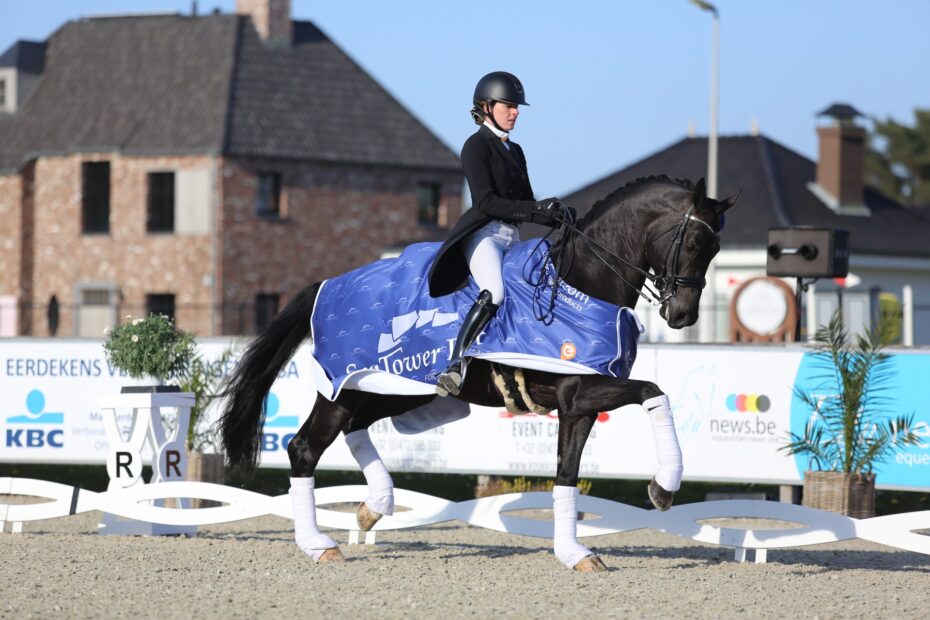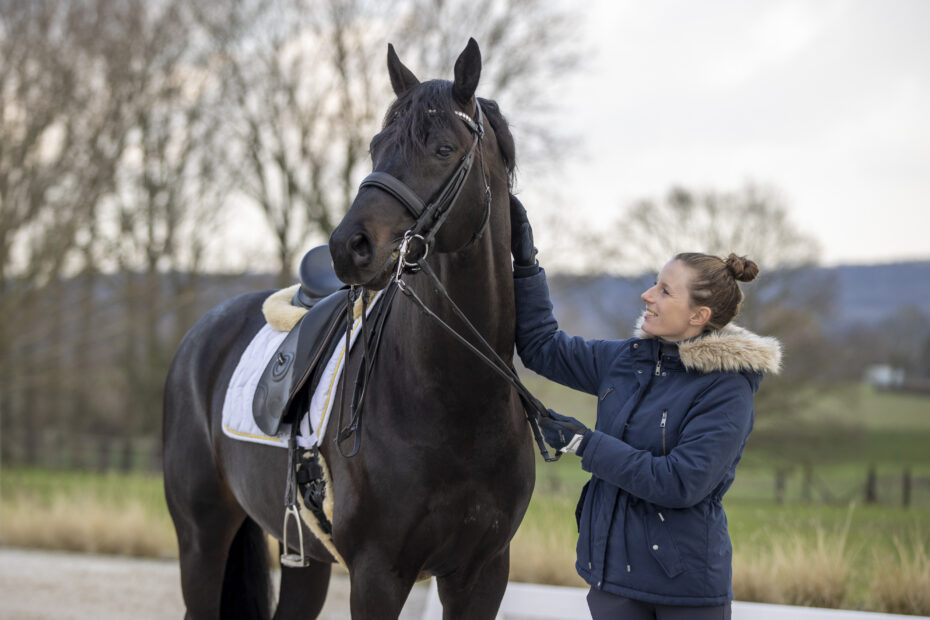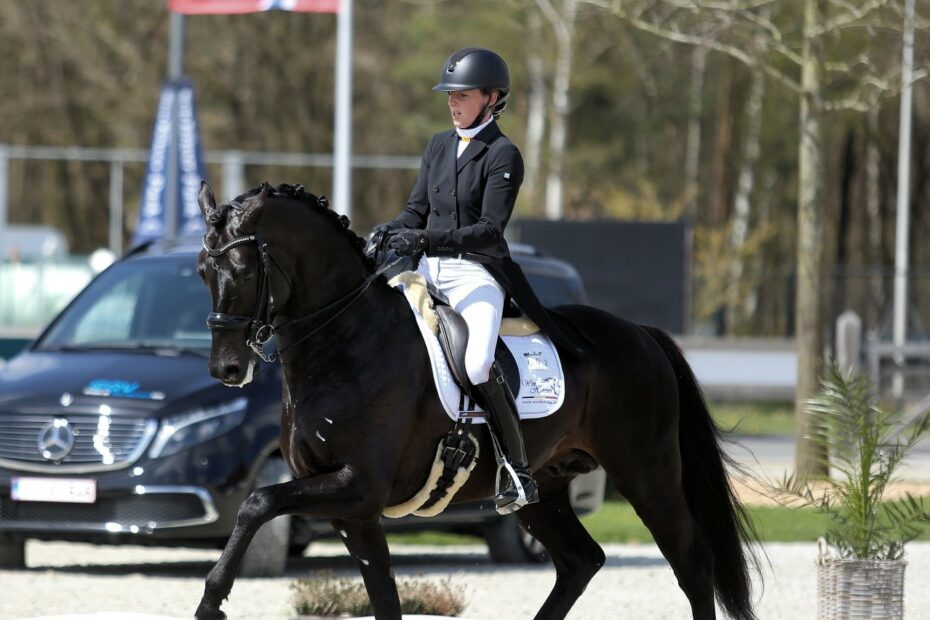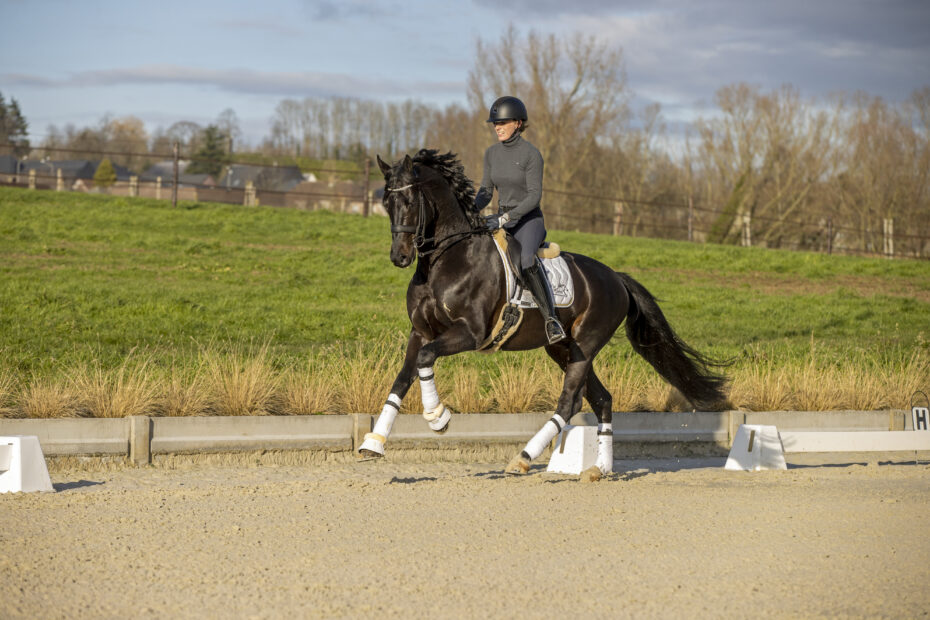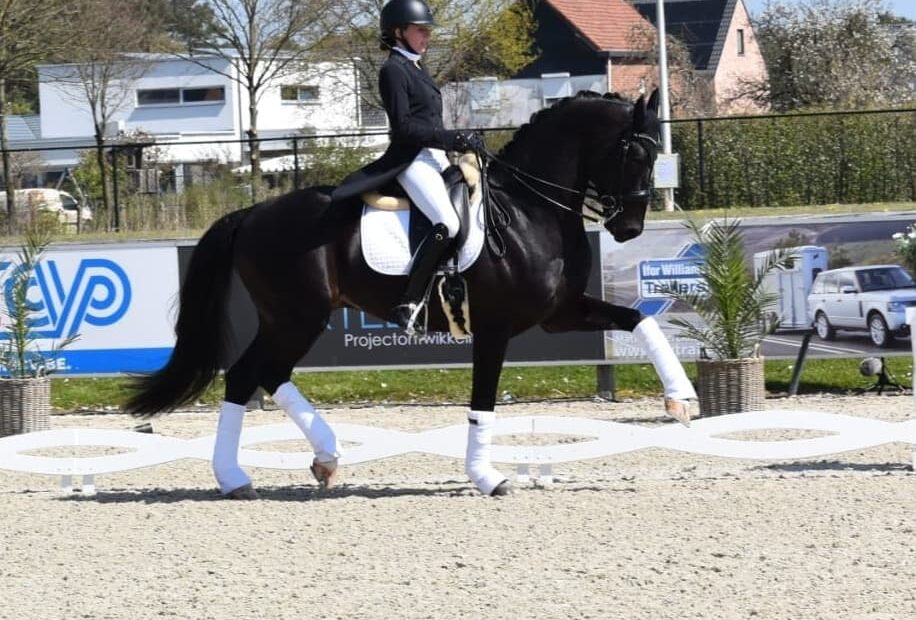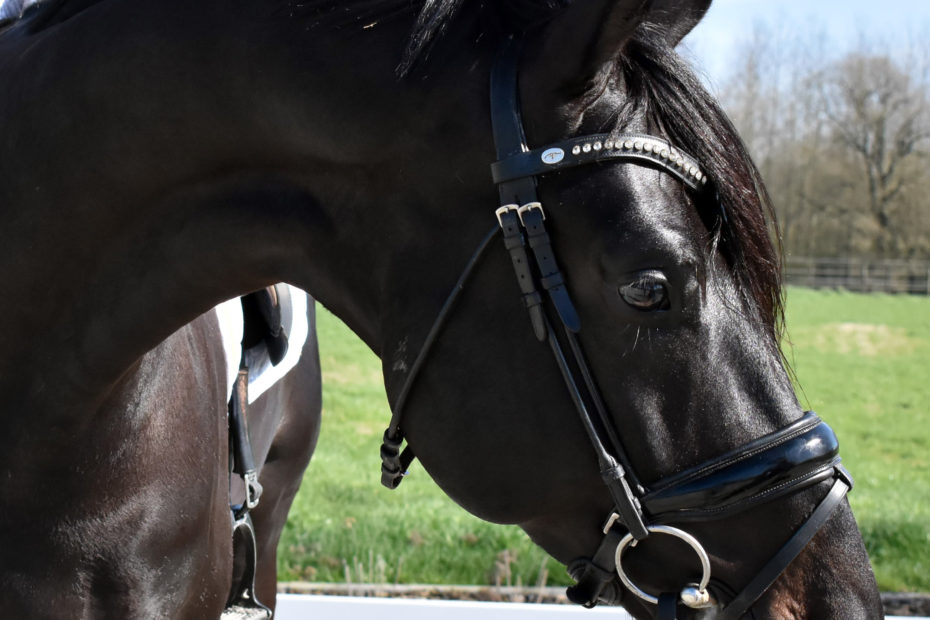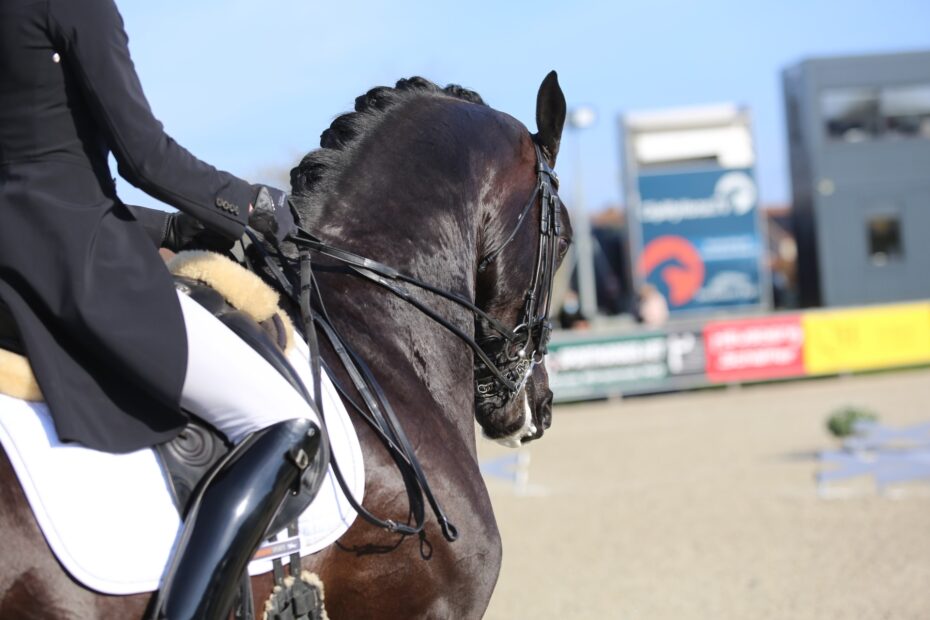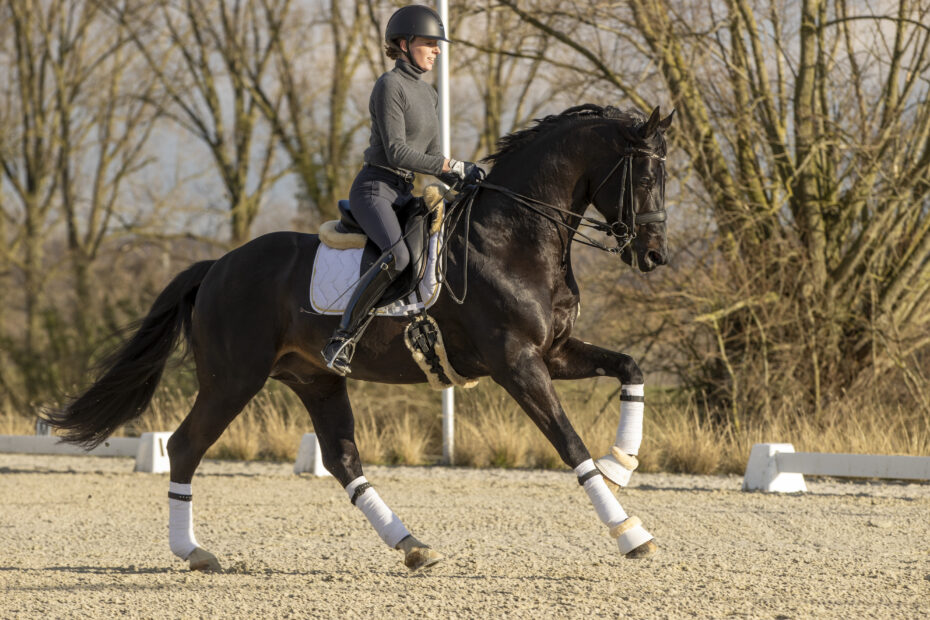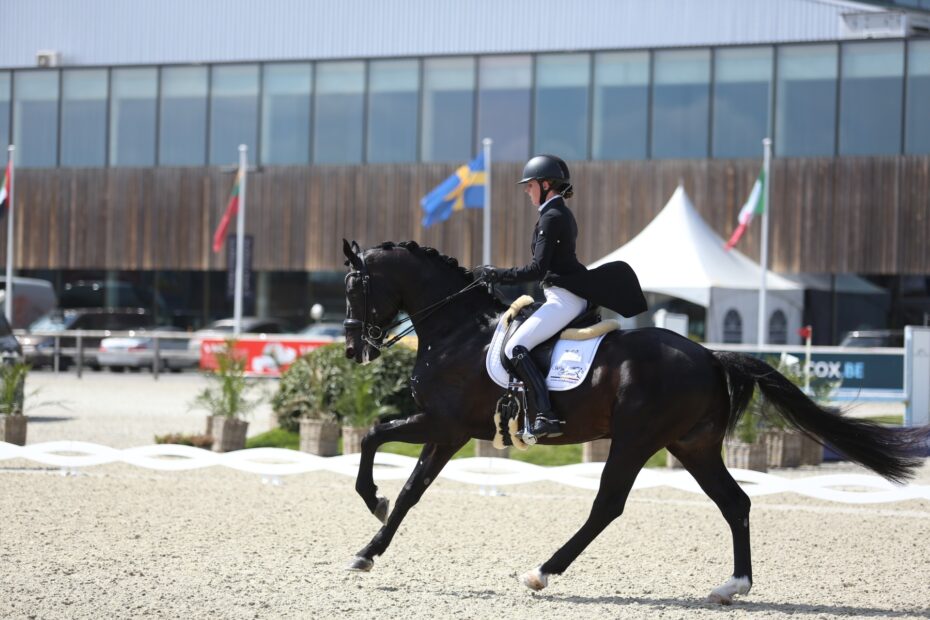 Flynn as a 6-yo, 85% FEI 6yo Class
Flynn as a 7-yo, 75,1% First Inter I Freestyle
Flynn as an 8yo, 70.32% first CDI*** GP
Volg ons op Facebook en Instagram